ACCESS OUR SCHEDULE
& EXCLUSIVE WEB SPECIAL
Secure your spot and get started today with our EXCLUSIVE offer!
By opting into the web form above you are providing consent for AKKA Independence to send you periodic text messages. Standard rates may apply. You can reply HELP at anytime or learn more. You may opt-out anytime by replying STOP.
DISCIPLINE & CONFIDENCE!
Build character and leadership qualities
Martial arts classes benefit growing children far beyond the dojo and in many real-world scenarios. Our structured classes are meant to help develop coordination, physical fitness, mental strength, as well as gain valuable social skills. Through positive reinforcement, we can bring out the best in your children to help them succeed in life.
VIEW OUR KID'S MARTIAL ARTS PROGRAM
I love this place so much... Mr. Burt is a phenomenal teacher who is great with kids and adults alike. I'm a small woman who wanted to learn some self defense techniques... but as time goes on, I discover so much more about karate and it's depths. This has turned my interest into a passion I deeply love. I've had the opportunity to attend many of the classes here... kick boxing, tai chi, karate... All of them are excellent and teachers always meet students exactly where they are, both mentally and physically. AKKA Independence is the perfect place for people of any age or gender who want to challenge themselves and grow.
Keri Perry
My son Malachi has been going to AKKA since the summer of 2015 and he absolutely loves it. I have seen such a change in him since he started. When I first brought him he struggled with paying attention and seemed hyper. He was a sore loser and would cry and throw tantrums when he would lose or not get his way. Now he is very attentive and respectful and has a place to let out a lot of his hyper energy. He has grown so confident and is proud when he wins, but can accept loss with out becoming angry or crying. What it has done for him physically is amazing too. I can see the muscles developing in his legs and abs. I can see his punches and kicks getting better and better. It also makes me feel safe knowing he is learning how to protect and defend himself in the dangerous world we live in. Mr. Burt is absolutely amazing with the kids. He Co-authored a book BullyProof and also teaches the kids how to react in bully situations which is so important because kids and teens will be facing these challenges at school and in real life. My daughter Makayla is four and just started going last week with her brother. She is just overjoyed. Everyday she keeps asking when class is next! If you are looking for the best martial arts school in Independence and the KC area this school is it hands down!!!! AKKA has been such a blessing to my family.
1 Share
Heather Mingo
In one year my daughter has grown so much. She started karate as something to do and stay active and now it is part of her. She has worked hard over this last year and has showed her dedication to learning more and more every week. It has shaped how she has grown over the last year not just in her practice on and off the mat but how she treats those around her especially at school. She has been the model student at school and is friends with everyone. On the mat I notice her looking around making sure everyone is understanding what they are supposed to do. At school she is on the Lighthouse team and is a leader to others and helps those she sees struggling. I am so happy that a little over a year ago I sent a message asking about karate classes for her I truly think it has been one of the best experiences for her.
Samantha Weavers
Awesome class very motivating and friendly atmosphere I love that they work on your physical strength along with teaching u the art of self defense. I just earned my gold belt and not only have I learned what was needed I've also learned alot about myself and what I can do.there is no judgment here if need help they will do what they can to see u be successful.
Nick Hubbard
Martial arts has an amazing part of my life. I began training when I was 10 years old and thought I was only starting a new "hobby" when I joined. As I grew older and began to appreciate my teachings, I learned many life skills and values such as teamwork, discipline, respect, and the importance of dedication to your studies both in and out of the dojo. AKKA has been so much more than just a workout class for me. Mr. Burt has been an important role model in my life, a father figure even, who has challenged me to become a better me, to never give up and to strive for excellence. I have met many amazing people and achieved things I never thought possible for myself. I would not be who I am today without my Kenpo family and appreciate all of their support during my journey to becoming a black belt.
Amelia Richards
We started Karate January 2018. My then 3 year old had a hard time staying still and had never been in any type of class before. Mr. Burt and his staff were very patient and understanding and worked closely to Damon to help him gain confidence. He even allows Helicopter mom's like me on the mat to help out when my kid seems to be straying. Damon turned 4 in April, and since January, I can see the changes in his behavior and attention.
Mr. Burt has a knack for making the class fun and interesting for the kids, respectful, and gives the kids opportunities to correct their mistakes. Kenpo Kids isn't just about the kids, however- As a parent, Mr. Burt and his teachings are making me a better parent. Being in Karate has been a positive change for both Damon and I, and I'm so thankful to have found this place.
Heather Kellam
I'm loving attending here. Until friends of mine convinced me to start attending because this dojo had trainers that were very aware of many different aspects necessary for martial arts, it had always been a "Bucket List" item for me. Now it's turning into a reality with a detailed plan in place that Mr. Burt goes over with you from the beginning. Can't say enough good things about it!
Matt Keeton
This class is great. I love that it places physical fitness as a must. Too often you find Dojos that just put you through the motions and do not teach you to be physically ready as well. I also like that we are able to learn at put own pase. There is no over bearing push to test for your next belt if YOU don't feel you are ready. And the instructors are all very open and ready to teach and work a little extra with you to help you succeed. And Mr. Burt, although he is very busy he will always make time for any of his students if they need him. Over all, I would recommend this school for anyone. They are the future of Karate training.
David Gulley
My 10 year old son has been learning karate here for almost two months. It has been great! He absolutely loves attending and refuses to miss his "karate days". I've seen the pride and smile on his face when he earns a new stripe on his belt and it is absolutely amazing to see!
However, and more importantly, I've been able to watch him fail at his stripe test. This was the moment that I dreaded. My son has ADHD and very little impulse control. My son does not take failure well. Failure for him usually comes with him yelling and angry, negative words towards himself and others around him. I watched him fail... and I waited with baited breath... I watched my son sit quietly back on the mat, put his head in his hands and MENTALLY work through it?!?!?! (A completely new direction for him) I then watched as his classmates gave him fist bumps and told him he did great and he would definitely pass with more practice, encouraging him! I watched as Mr. Burt came over to talk to him after class and encourage him. And then I watched as my son walked out, after class, smiling, saying he was "gonna practice and get better" so he could pass when he tried next time.
In two months I have watched my son make friends, have fun, learn patience and learn to mentally work through his frustration without lashing out at himself, or others. I have watched him take pride in his success and finally grasp the idea that failure isn't such a bad thing, but something he can use to strengthen himself.
Great Class! Great Teachers! Great Environment!
Amanda Warner
Tom Burt is one of the only fitness kickboxing teachers that ever motivated me to move at 300 plus lbs. That's why we brought our son Jacob here to be motivated like I was. He absolutley loves it such great teachers. They teach respect disicpline focus and self defense. Jacob is high energy ADHD and this is first sport and school that has motivated him off the couch. Thank you Mr. Burt
Heather Egnor
The instructors are amazing! My son is 4 and they keep his attention while still making class fun. Taking karate has already helped his self confidence, his stamina, and his strength. He is proud of his achievements in karate and loves to show off his moves. I highly recommend AKKA karate in Independence!
Lindsey Alford
My son is 8 and has been at AKKA several months now. I have seen so many changes in him. I needed a keep busy sport for him to do, and he always wanted to do Karate. He is a natural at it. Mr. Burt is the best instructor and my son Trey looks up to him. He is great with the kids. My son had started to get an attitude that has completely gone away thanks to Mr. Burt and AKKA. I am forever grateful.
Briana Pace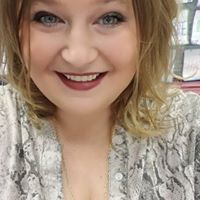 We checked out this karate school as a trial to see if it would help my son focus better in school. It worked so well we have decided to sign up as a student mr. Burt and the other teachers make us feel at home. I am so thankful for all they have done for my son
Amanda Scarlett
The best place to learn and/or excel in all aspects of life (Mind, Body, and Heart). They work with you, care about you, connect with you, help you improve, the list goes on. Great environment, all inclusive, Mr Burt is an amazing instructor, and the benefits you gain never seem to end. I'm always excited to walk in the door and feel like the best version of me as I walk out.
Luis Ruben Miranda Vizcaino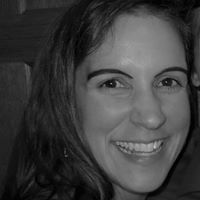 My 16 year old son, 11 year old son, and myself are loving taking karate as a family at AKKA!! Tom is a great teacher who is very good with all levels of students... he is very knowledgeable and makes it easy to understand what he expects... My boys were in karate classes when they were younger, but when their instructor left, my boys didn't enjoy karate anymore... Tom makes karate enjoyable and more about the art instead of the fight!! I highly recommend this karate school to anyone at any age!! #thefamilywhokicktogethersticktogether
Melinda Hawley
I recommend AKKA Karate kenpo kids class in Independence! The instructors are knowledgeable. The classes are well planned and executed. Students are engaged and learning. It's a holistic program that teaches not only self defense, discipline, and self confidence, but other values such as cooperation and teamwork.
Mallory Snyder
IMPROVE FLEXIBILITY, BALANCE, AND STRENGTH
Get fit while learning martial arts
Learn self-defense, build confidence, and get in the best shape of your lives! Martial arts has tons of physical, mental and social benefits, suitable for anyone and everyone. Become part of something positive and learn new skills from trained martial arts professionals. It's easy to get started—Enroll in martial arts classes today!
View Our Adult Martial Arts Program
Our latest from Instagram
Request Information
ACCESS OUR SCHEDULE & SPECIAL WEB OFFER!
Get started today with a FREE Introductory Class!
Request more information today to find out how you or your child can start training!
Get Started Today