Does your teen need
help in one of these areas?
They make hasty, poorly-considered decisions and need to have better judgment.
They're being bullied at school – or they're the one doing the bullying. They don't get enough exercise or need to lose weight.
They have low self-esteem and seem to be down all the time. They give up when things get difficult and fail to meet their goals.
Raising a teenager requires persistence & patience
Luckily there is a comprehensive solution…
It can test your sanity even at the best of times. Yet, you want the best for your teenager. You want them to have the tools they need to succeed now and later in life – and you'd like that to happen without having to pull out all your hair in the process. Getting them to do anything you want them to do can feel utterly impossible, and you're not sure where to start.
Studying martial arts helps kids learn how to overcome their problems and learn important lessons – the kind of lessons that will follow them to your home, to the classroom, and for the rest of their lives.
your teen will grow with every class!
Teenagers who study martial arts learn the benefits of self-control and discipline with every lesson. Our classes emphasize core values like discipline, respect, and persistence. Students learn that the way they treat others – in and out of the dojo – reflects on them as people and affects their ability to achieve their goals.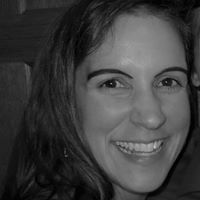 My 16 year old son, 11 year old son, and myself are loving taking karate as a family at AKKA!! Tom is a great teacher who is very good with all levels of students... he is very knowledgeable and makes it easy to understand what he expects... My boys were in karate classes when they were younger, but when their instructor left, my boys didn't enjoy karate anymore... Tom makes karate enjoyable and more about the art instead of the fight!! I highly recommend this karate school to anyone at any age!! #thefamilywhokicktogethersticktogether
Melinda Hawley
The best place to learn and/or excel in all aspects of life (Mind, Body, and Heart). They work with you, care about you, connect with you, help you improve, the list goes on. Great environment, all inclusive, Mr Burt is an amazing instructor, and the benefits you gain never seem to end. I'm always excited to walk in the door and feel like the best version of me as I walk out.
Luis Ruben Miranda Vizcaino
Martial arts has an amazing part of my life. I began training when I was 10 years old and thought I was only starting a new "hobby" when I joined. As I grew older and began to appreciate my teachings, I learned many life skills and values such as teamwork, discipline, respect, and the importance of dedication to your studies both in and out of the dojo. AKKA has been so much more than just a workout class for me. Mr. Burt has been an important role model in my life, a father figure even, who has challenged me to become a better me, to never give up and to strive for excellence. I have met many amazing people and achieved things I never thought possible for myself. I would not be who I am today without my Kenpo family and appreciate all of their support during my journey to becoming a black belt.
Amelia Richards
ACCESS OUR SCHEDULE
& EXCLUSIVE WEB SPECIAL
Secure your spot and get started today with our EXCLUSIVE offer!
By opting into the web form above you are providing consent for AKKA Independence to send you periodic text messages. Standard rates may apply. You can reply HELP at anytime or learn more. You may opt-out anytime by replying STOP.
ACCESS OUR SCHEDULE
& EXCLUSIVE WEB SPECIAL
Secure your spot and get started today with our EXCLUSIVE offer!
Get Started Today